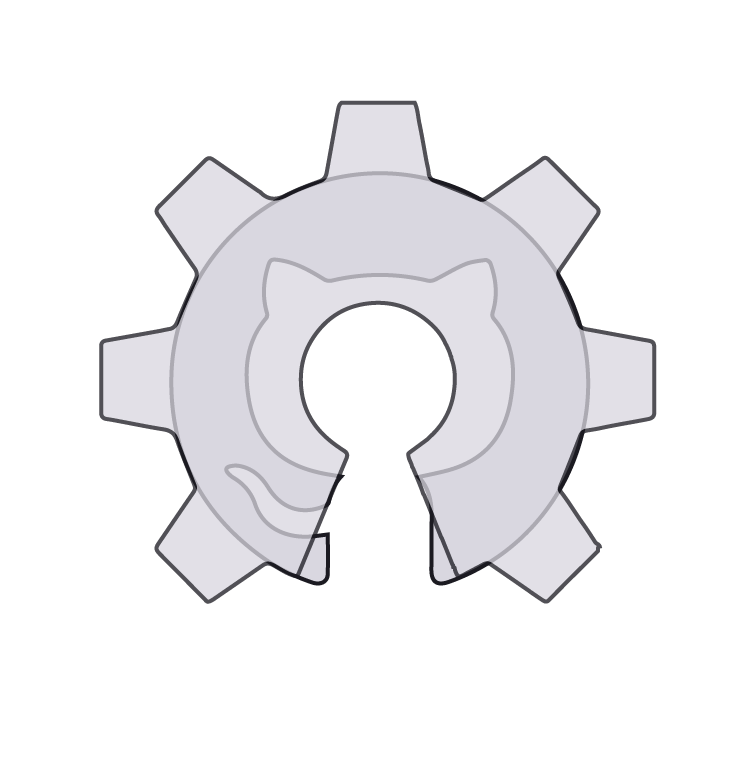 OPEN-SOURCE HARDWARE
Everything (plans, schematics, project files, etc.) is available for free if you want to create it yourself or modify it!
REPOSITORIES
Regular price

Sale price

CHF 5.00

Unit price

per

Regular price

Sale price

CHF 19.90

Unit price

per

Regular price

Sale price

CHF 34.90

Unit price

per
FAQ
WHY ARE THE PRICES IN CHF (SWISS FRANCS)?

Because I'm from Switzerland and this is the only currency accepted by Shopify for payouts. I could give prices in USD or EUR, but a lot of money would be "lost" on abusive conversion fees. This way minimizes costs for you and me.

You can search on Google how much that would in your own currency (example: 34 CHF in USD).

Always pay in the local currency of the seller and let your own bank do the conversion. 99% of the time you will have a better rate than Shopify, PayPal, etc.
IT'S NOT FREE! YOU'RE MAKING MONEY WITH SHIPPING!!1

Trust me, if I could include shipping, I would.

If I don't do it, I will get completely spammed by fake orders. Also, I am limited to 1 free unit per order so that people don't order more than they need.

The 5 bucks price point for extra parts barely even covers material costs. There's still labor, electricity, machines, etc. You get the point.

For shipping, you pay exactly what I pay Swiss Post for the tracked stamp (https://www.post.ch/en/sending-letters/small-goods-to-be-sent-abroad). I don't even include the price of packaging.

On top of all that, Shopify takes roughly a 5% commission.

So yeah, I'm definitely losing money on every order made for the RIGHT2REPAIR promotion.
IT'S TOO EXPENSIVE!

Everything is assembled in Switzerland and it is the first time I sell something. I will try to automate the production as much as possible, but for the moment there will still be a lot of manual labor, which is reflected in the price. My goal is to bring the price down with time, and document the journey on my YouTube channel!

Also, it is a great way to support the channel <3
WHAT ABOUT OTHER MODELS?

Non-Pro Gen.3 will not happen. Demand is too low.
Pro Gen. 2 will not happen. The case is the worst out of all the generations. I tried
to break it open and it's almost impossible. My thinking is that if with
all the experience I have I still can't get it open, most people won't
be able to. Therefore selling parts doesn't make sense :/
Max might happen.
WHEN WILL YOU SHIP?

Please expect a two-week lead time currently.

First come, first served.
WARRANTY? RETURNS?

NEW: 1-year warranty from the moment you receive the part.

I am not responsible if you break something while installing the part.

No returns.
WHERE DO YOU SHIP TO?

For the moment I ship to:

Albania, Andorra, Argentina, Australia, Austria, Belarus, Belgium, Bolivia, Bosnia & Herzegovina, Brazil, Bulgaria, Cambodia, Canada, Chile, Colombia, Costa Rica, Croatia, Cyprus, Czechia, Denmark, Ecuador, Egypt, Estonia, Finland, France, Germany, Gibraltar, Greece, Greenland, Guatemala, Hong Kong, Hungary, Iceland, India, Indonesia, Ireland, Isle of Man, Israel, Italy, Japan, Jersey, Kosovo, Laos, Latvia, Lebanon, Liechtenstein, Lithuania, Luxembourg, Malta, Martinique, Mexico, Moldova, Monaco, Montenegro, Morocco, Nepal, Netherlands, New Zealand, Norway, Palestinian Territories, Panama, Paraguay, Peru, Philippines, Poland, Portugal, Qatar, Romania, Russia, San Marino, Serbia, Singapore, Slovakia, Slovenia, South Africa, South Korea, Spain, Sweden, Switzerland, Taiwan, Tanzania, Thailand, Turkey, Ukraine, United Arab Emirates, United Kingdom, United States, Uruguay, Vatican City, Vietnam.

If your location is not on the list you can reach out to me and we will sort something out.
REVIEWS? FORUM?

You can check out the Discord server by joining with this link: https://discord.gg/TMefY68JNp

You will only be able to read, not write. This is reserved to people who already bought from the shop, or Patreon subscribers (who can also access the VIP area).
I HAVE ANOTHER QUESTION

You can reach me at shop[AT]kenp.io. Please only use this address for questions/issues related to the webshop.